Name: Spirit
Age: 14
Gender:female
Markings / Scars: She has three scars on her back, one on her noes and one on her ear.
Personality: kind, loyal, brave, quiet and calm
Description: Spirit is a white lion with bright blue eyes and very light brown on her front right paw
Weakness / Strengths: She is very fast and has good hearing. She is not very strong and tyrs out her pray before the kill.
History: Spirit was kicked out of her home land because she was consiterd week. Befor she was kicked out she got into a fight with twin brother on who would take after there father and he scatched her very badly on her back and bit her on the ear. Her mother stoped her brother and took care of Spirit untill she was fully healed. After a few failed etempts at teaching her how to fight her father abadond her and kicked her out of her home land.
her picture: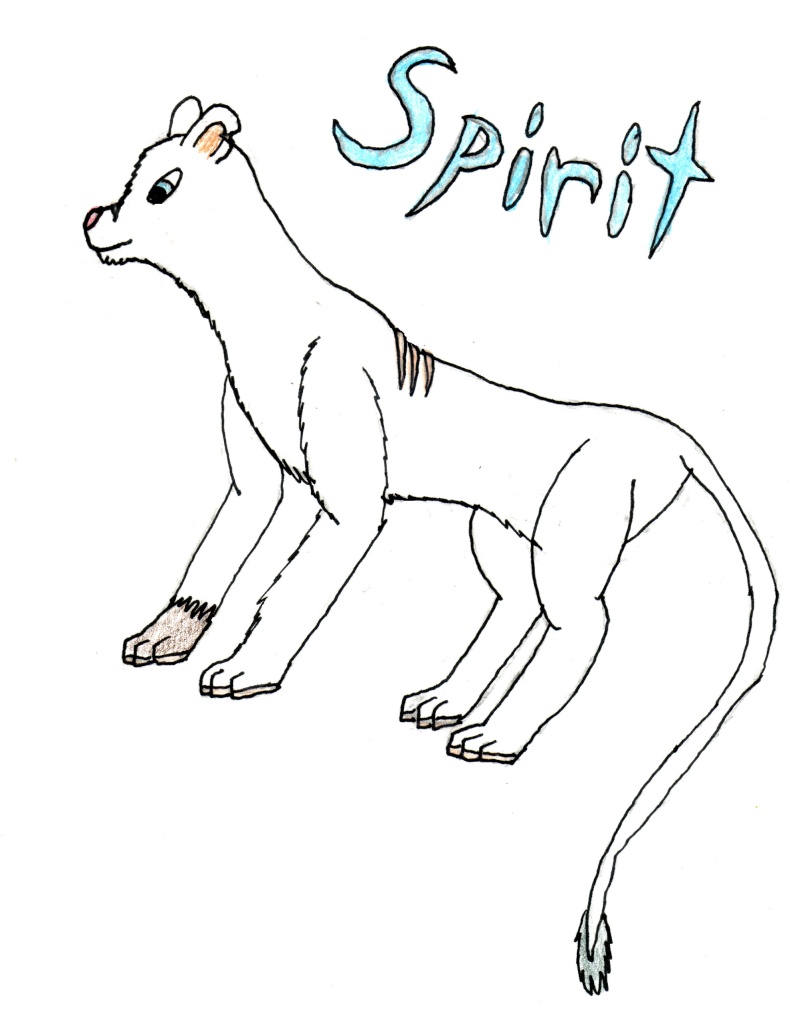 (yes I am bad at drawing lions.)
Last edited by Blitz on Sat Aug 08, 2009 2:10 am; edited 2 times in total
cool so this is what you like
Right pretty much ?

Similar topics
---
Permissions in this forum:
You
cannot
reply to topics in this forum